Object-Oriented Programming
Provided by
IITBombay (IITBombayX)
Free
$49 USD for graded exams and assignments, plus a certificate
Learn the principles of programming for building large and extensible systems.
Before you start
Prerequisites
Knowledge of high school mathematics is essential and adequate. Exposure to pre-calculus is desirable. Knowledge of basic programming concepts, as covered in 'Programming Basics' course is necessary.
Was this information useful?
What you will learn
How to abstract a problem in an object oriented style
Object oriented programming, basics to advanced level, using C++
How to use the Standard Template Library (STL)
Was this information useful?
Overview
Go beyond the basics of programming to understand object-oriented methodology, the approach to modular and reusable software systems.
Topics Include:
Introduction to Object Oriented Programming
Classes and Methods
Polymorphism
Inheritance
Standard Library of C++
This course is part of the Fundamentals of Computer Science XSeries Program:
Was this information useful?
Meet your instructors
Was this information useful?
Whether you are looking to accelerate your career, earn a degree, or learn something for personal reasons,
edX has the courses for you.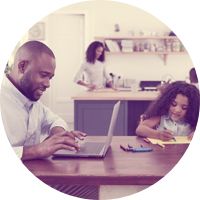 Of all edX learners:
73% are employed
Of all edX learners:
45% have children
Based on internal survey results
419,485 people
are learning on edX today