Road Traffic Safety in Automotive Engineering
Provided by

Chalmers University of Technology (ChalmersX)
10–20 hours
per week, for 7 weeks
$200 USD for graded exams and assignments, plus a certificate
Learn the fundamentals of passive and active safety in automotive engineering
Before you start
Prerequisites
Course opens: Sep 3, 2019
Course ends: Oct 21, 2019
What you will learn
Current and upcoming means to reduce traffic related fatalities and injuries
Car structure design and crash configuration influence on the vehicle occupant loading
Principles of future integrated safety systems
Human body biomechanical and physiological response
Simulations for crash safety assessment
Importance of active preventive safety and the complexity of the driver/vehicle/environment (DVE) system
Sensor principles and the design and functions of current active safety systems
Overview
Engineers in the automotive industry are required to understand basic safety concepts. With increasing worldwide efforts to develop connected and self-driving vehicles, traffic safety is facing huge new challenges. This course is for students or professionals who have a bachelor's degree in mechanical engineering or similar and who are interested in a future in the vehicle industry or in road design and traffic engineering. It's also of value for people already working in these areas who want better insight into safety issues.

This course teaches the fundamentals of active safety (systems for avoiding crashes or reducing crash consequences) as well as passive safety (systems for avoiding or reducing injuries). Key concepts include in-crash protective systems, collision avoidance, and safe automated driving. The course will introduce scientific and engineering methodologies that are used in the development and assessment of traffic safety and vehicle safety. This includes methods to study the different components of real-world traffic systems with the goal to identify and understand safety problems and hazards. It includes methods to investigate the attitudes and behavior of drivers and other road users as well as recent solutions to improve active safety. It also includes methods to study human body tolerance to impact and solutions to minimize the injury risk in crashes.

Study topics include crash data analysis and in-situ observational studies of drivers and other road users by the use of instrumented vehicles and roadside camera systems. Solutions in active safety, such as driver alertness monitoring, driver information as well as collision avoidance and collision mitigation systems, will be described. Examples of in-crash protective systems are combinations of traditional restraints such as seat belts and airbags but with advanced functions such as automatic adaption to the individual occupant as well as pre-collision activation based on advanced integrated sensor systems and communication systems.

The course will be based on recorded lectures that use videos and animations to enhance the experience. Online tutorials that access simulation models will give the participants an experience of influencing parameters in active safety and passive safety systems.

As a result of support from MathWorks, students will be granted access to MATLAB/Simulink for the duration of the course.
Frequently asked questions
Who can take this course?
Unfortunately, learners from one or more of the following countries or regions will not be able to register for this course: Iran, Cuba and the Crimea region of Ukraine. While edX has sought licenses from the U.S. Office of Foreign Assets Control (OFAC) to offer our courses to learners in these countries and regions, the licenses we have received are not broad enough to allow us to offer this course in all locations. EdX truly regrets that U.S. sanctions prevent us from offering all of our courses to everyone, no matter where they live.
ChalmersX's Emerging Automotive Technologies MicroMasters® Program
Earn a MicroMasters® Program Certificate in 1 year if courses are taken one at a time.
View the program
60–120 hours of effort

Learn how electric and conventional powertrains work and methods to analyse their performance and energy consumption.

60–120 hours of effort

Learn to design hybrid powertrains which meet the needs of modern vehicles, by combining the strengths of both electric motors and combustion engines

Road Traffic Safety in Automotive Engineering

70–140 hours of effort

Learn how to model and simulate system dynamics in automotive engineering

100–200 hours of effort

Learn how to localize and track dynamic objects with a range of applications including autonomous vehicles


60–120 hours of effort

Learn effective tactics for making key decisions when working with autonomous, self-driving vehicles.

60–120 hours of effort

Learn fundamental algorithms for sensor fusion and non-linear filtering with application to automotive perception systems.
Whether you are looking to accelerate your career, earn a degree, or learn something for personal reasons,

edX has the courses for you.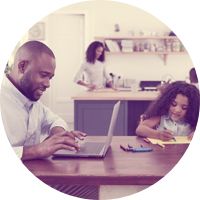 Based on internal survey results
398,420

people

are learning on edX today