Software Construction: Object-Oriented Design
Provided by
University of British Columbia (UBCx)
Learn how to design large software systems that solve real-world problems using object-oriented design techniques.
What you will learn
How to read and use software design patterns
To implement and test an object-oriented design
How to develop an application using online services and APIs
Was this information useful?
Overview
This course, part of the Software Development MicroMasters program, will dig deep into the principles of object oriented design, and introduce new abstraction techniques and design patterns. You will use these techniques to build an application that makes use of popular online services and APIs – the most complex software design project so far.
By the end of the course, you will have a solid foundation in Java and Object-Oriented Design, as well as many software development concepts that can be applied to any language.
Learners who enroll in the Verified track will receive staff grading for the course project and increased interaction with the instructors and staff.
Was this information useful?
Before you start
Prerequisites
Course Format
Instructor-Led: course contains assignments and exams that have specific due dates, and you complete the course within a defined time period.
Course ends: Mar 23, 2019
Was this information useful?
Meet Your Instructors
Was this information useful?
Whether you are looking to accelerate your career, earn a degree, or learn something for personal reasons,
edX has the courses for you.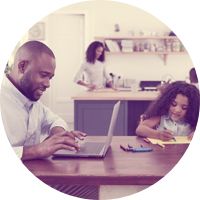 Of all edX learners:
73% are employed
Of all edX learners:
45% have children
Based on internal survey results
286,674 people
are learning on edX today