DO Your Venture: Entrepreneurship For Everyone
Ofrecido por

Indian Institute of Management Bangalore (IIMBx)
3–4 horas
por semana, durante 6 semanas
Learn a systematic, scientific and iterative process for identifying, evaluating and testing entrepreneurial opportunities.
Antes de comenzar
Pre-requisitos
Open to all educational and professional backgrounds!
Inicio del curso: Jan 24, 2019
Finalización del curso: Jul 25, 2019
Lo que aprenderás
How to integrate a strong action philosophy in developing entrepreneurial ideas, focusing around the "DO Your Venture" ideology
Common paths taken by successful entrepreneurs
Pre-venture idea creation and evaluation
How to rapidly develop and test ideas by gathering quick customer feedback
Tools to successfully launch your venture including Lean Canvas
Week 1: Introduction to DO Your Venture

You will learn about Do Philosophy, myths of entrepreneurship, equifinality, and types of entrepreneurs



Week 2: Opportunities and Idea Generation

You will be introduced to multiple toolkits for Idea Generation, Antecedents Of Opportunities and Jobs To Be Done Framework



Week 3: Idea Validation and Evaluation

Introduction to importance of Idea Evaluation and also tips from entrepreneurs and mentors on Idea Validation



Week 4: Lean Canvas

You will learn about traditional Business Plan versus Lean Canvas model and how to use effectively use Lean Canvas to document your venture progress.



Week 5: Effectuation

Introduction to effectuation and how effectuation principle helps in entrepreneurial intent and action
Información general
This hands-on, action oriented business and management course will introduce you to a systematic, scientific and an easy process of testing your ideas and opportunities you envision.
You will learn the "DO your Venture" ideology, which will teach you common paths entrepreneurs take when launching their own venture. You will also learn the tools and techniques for generating ideas and then test your ideas in the field and gather feedback.
Conoce a tus instructores
¿Quién puede hacer este curso?
Lamentablemente, las personas de uno o más de los siguientes países o regiones no podrán registrarse para este curso: Irán, Cuba y la región de Crimea en Ucrania. Si bien edX consiguió licencias de la Oficina de Control de Activos Extranjeros de los EE. UU. (U.S. Office of Foreign Assets Control, OFAC) para ofrecer nuestros cursos a personas en estos países y regiones, las licencias que hemos recibido no son lo suficientemente amplias como para permitirnos dictar este curso en todas las ubicaciones. edX lamenta profundamente que las sanciones estadounidenses impidan que ofrezcamos todos nuestros cursos a cualquier persona, sin importar dónde viva.
Este curso forma parte de:
Entrepreneurship Programa MicroMasters® de IIMBx
Obtén un Certificado de Programa MicroMasters® de 1 año si tomas un curso a la vez.
Ver el programa
22–44 horas de trabajo

Develop financial acumen to manage your business successfully.

DO Your Venture: Entrepreneurship For Everyone

12–24 horas de trabajo

Learn to be a better manager by developing leadership and communication skills designed to turn first time managers into great team leaders.

18–36 horas de trabajo

Learn how to effectively apply marketing management theories and practices, including the marketing mix, through real-world business scenarios.
¿Quieres avanzar en tu carrera profesional, obtener un título o aprender algo por motivos personales?

edX tiene los cursos que necesitas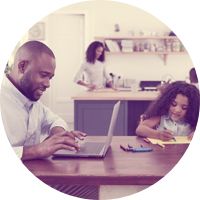 Del total de los estudiantes de edX:
Del total de los estudiantes de edX:
Según los resultados de encuestas internas
310,618

personas

están aprendiendo hoy en edX