Design Thinking: Prototyping and User Testing
Provided by

Rochester Institute of Technology (RITx)
8–12 hours
per week, for 6 weeks
$200 USD for graded exams and assignments, plus a certificate
Learn the importance of prototyping and user testing solutions before going to market and how to assess and evaluate solutions post-launch.
Before you start
Prerequisites
Successful completion of THINK501x, THINK502x and THINK 503x
Course opens: Aug 5, 2019
Course ends: Dec 16, 2019
What you will learn
Discuss different levels, options and tools for prototyping
Select an appropriate prototyping technique
Discuss methods of user testing and evaluation
Interpret user feedback in relation to product/process development
Evaluate an effective solution
Overview
Creating prototypes puts a proposed solution into action. In this course, you will learn the value of prototypes and user testing as critical components of the design thinking process. You will examine case studies to understand the iterative process of prototyping and discover how new products and ideas can emerge as a result.
As part of the Design Thinking MicroMasters program, you will study how to analyze and implement the results of user testing to ensure your solution can fully benefit from this inclusive and innovative process. Best practices for evaluating solutions will also be covered, including surveys, user evaluations, focus groups and interviews.
Who can take this course?
Unfortunately, learners from one or more of the following countries or regions will not be able to register for this course: Iran, Cuba and the Crimea region of Ukraine. While edX has sought licenses from the U.S. Office of Foreign Assets Control (OFAC) to offer our courses to learners in these countries and regions, the licenses we have received are not broad enough to allow us to offer this course in all locations. EdX truly regrets that U.S. sanctions prevent us from offering all of our courses to everyone, no matter where they live.
RITx's Design Thinking MicroMasters® Program
Earn a MicroMasters® Program Certificate in 1 year if courses are taken one at a time.
View the program
48–72 hours of effort

Learn how a user-centered approach and design thinking principles inspire innovative ideas to create desirable solutions.

48–72 hours of effort

Learn how to identify and understand product or business problems through active listening, empathy and user-focused research.

48–72 hours of effort

Learn how ideas transform into solutions through iteration and validation along with best practices for communicating your solution to stakeholders.

Design Thinking: Prototyping and User Testing

48–72 hours of effort

Demonstrate the knowledge and skills gained during the Design Thinking MicroMasters program.
Whether you are looking to accelerate your career, earn a degree, or learn something for personal reasons,

edX has the courses for you.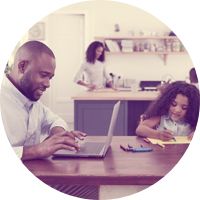 Based on internal survey results
332,496

people

are learning on edX today